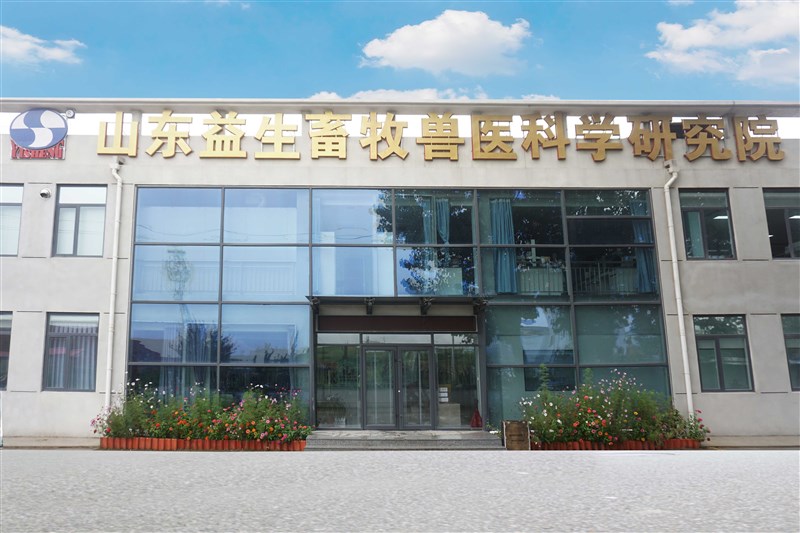 Shandong Yisheng animal husbandry and Veterinary Science Research Institute is an independent subsidiary invested and constructed by Shandong probiotics livestock and poultry Co., Ltd In 2004, it was a science and technology private non enterprise (legal person) unit of Shandong science and technology department. In 2019, it will be transformed and upgraded into a first-class veterinary diagnostic laboratory in China. It has six departments, including research institute office, microbiology room, routine detection room, ELISA detection room, molecular and cytological room, feed testing room, etc. The research institute is equipped with high-end detection instruments and equipment, such as TECAN automatic ELISA workstation, quantstudiotm5 real-time fluorescent PCR instrument, Zeiss Axio vert A1 fluorescence inverted microscope, thermo carbon dioxide incubator and other high-end detection equipment. Strong hardware support ensures the health of the company's aquaculture industry.
For many years, Cui Zhizhong, an internationally renowned chicken tumor and immunosuppressive disease expert and Professor Cui Zhizhong of School of animal science and technology of Shandong Agricultural University, has been serving as the president and scientific research consultant for many years. The research team of the research institute has a doctor 1, 7 masters and 23 junior college students. The research institute has established extensive scientific research cooperation relationship or established joint laboratory with domestic universities and scientific research institutions such as China Academy of inspection and quarantine Sciences, Shandong Agricultural University, Qingdao Agricultural University, Shandong Academy of Agricultural Sciences, Shandong Animal Husbandry and veterinary Vocational Technical College, Ludong University, Yantai Academy of Agricultural Sciences and other domestic universities and scientific research institutions, which has strong technology research and development, transformation ability and work efficiency.
Shandong Yisheng animal husbandry and Veterinary Science Research Institute focuses on the purification of the seed borne diseases, regional epidemiological investigation and prevention and control, the prevention and control technology of new epidemic diseases, and the detection of feed raw materials and finished products; it is responsible for regular contact with scientific research institutions and research institutions, guides the research and development of the company, and carries out research and development closely around the livestock and poultry diseases closely related to the actual production Study research, undertake national, provincial and municipal related scientific research projects. Through serving the company and customers, it is beneficial to promote the healthy, safe and efficient development of the company's animal husbandry industry.
Address: Huili Industrial Park, Fushan District, Yantai City
Telephone: 13455502186          
E-maiL:ysgfyanjiuyuan@163.com